Welcome to Week # 4 of CIS 252! | home | test do's | test don'ts |
This week we will review for the test (covers first 10 questions--second 10 from items below) and then create a "web" with
a theme with shared borders and navigation bar (Chapters 6 & 7),
a transparent gif (p. 132),
an image map (p. 142),

a bookmark (p. 113),

some comments (p. 178),
and included files (p. 171).
---
Something to think about:
Learning new software, and reading the gigantic manuals is not something that seems like an impossible task. You must give more than time and effort to the process. Practice helps, but more than that, using your eyes your memory to analyze details and to notice the differences and similarities in those details will make the learning process move more quickly.
You should have noticed that loads of details in Front Page are quite similar to other Microsoft products you may be more comfortable using. Remember those features, try to apply them to this product, and always fall back on the help menu when you feel lost.
This page was last updated on 9/13/00.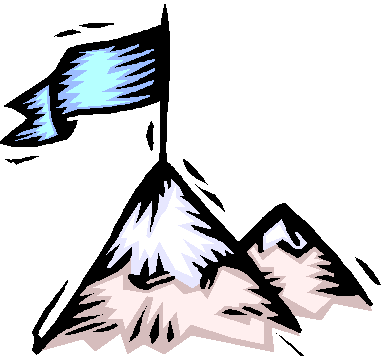 | home | test do's | test don'ts | click flag to return to top of page